Hardware Support Technician (IT Support)
Company: NRI
Location: Easton
Posted on: June 12, 2021
Job Description: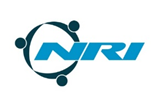 JOB POSTING
About Us
NRI Distribution is a specialist in providing in providing North American logistics services to apparel, footwear, equipment and accessories manufacturers in the outdoor, action sports, fashion and lifestyle industries. We are champions in both wholesale and ecommerce fulfillment. At NRI a high level of service is a MUST, while providing an enjoyable and freedom-centric workplace to our team members. Both the Client and our team member experience is very important to us! We fundamentally believe that ones mindset establishes the foundation for success in our environment and look for people that live by and embrace a winning attitude with a propensity for action.
We recognize the opportunities technology brings in an environment of continuous improvement as well as change. Can you challenge process and be collaborative? Do you prefer to identify opportunity and present solutions to leadership? Are you comfortable in a relationship where you create results every day to justify your role and add value to the team? We view the realities of budget constraints and ROI as challenges and not limitations, do you? If you appreciate new tech solutions, simplicity, data driven decisions and initiating change, while acting by the principals of living with integrity, leading through action and delivering excellence while creating harmony and sustainability for all, keep reading.
A Day in the Life
Under the direction of the IT Hardware Support Manager the Hardware Support Technician provides user support and solutions to ensure the user experience is optimized.
All About You
What You Will Bring to the Role:
Excellent technical capabilities desktop and network.
The ability to travel amongst all facilities (including out of State or country when needed)
The ability to be flexible and adapt to changing priorities.
Excellent O365 and Hardware support skills.
This position requires the ability to follow precise instruction and guidelines set by the Hardware support Manager.
Has the ability to remain calm working under pressure and extreme urgent situations
The Must Haves:
A recognized post secondary certificate preferred.
MSCE Certification and/or A+ certification would be an asset.
and/or 3+ years of experience with technical /network support and hardware maintenance.
Understanding of VLAN, Wifi AP
Good understanding of Firewall, switches and routers
Working knowledge of O365 and Windows 10.
Cabling experience using Scissor lift working at 30+ ft.
Physical ability to carry out the duties, including the ability to lift and carry up to 50 lbs, walking and standing for extended periods, frequent stooping and bending, climbing ladders, and tolerating conditions such as dust, dirt, noise, odors, heat, cold, etc.
Significant amount of time regularly spent answering and speaking on the telephone and corresponding via email to individuals internally and externally.
Able to sit and perform computer work for lengthy periods of time.
Things You Will be Doing
User Support (All facilities)

Responding to Helpdesk Hardware ticket requests that require IT assistance (i.e. programs not working, printers not working). Many of these requests are handled remotely.
May take phone calls after-hours should support be required to ensure operations continue to run.
At times, may be scheduled after-hours for the purposes of assisting with Network upgrades, repairs or installations that would otherwise interrupt operations.
Troubleshooting requests and if unable to action to resolution, work with the Sr. Hardware Support Technician for assistance, guidance and support. When needed, send the request in the correct direction (i.e. WMS inquiries to Help Desk).
Setting up functionality for new employees (Usernames, email accounts, phone)
Coordinates all Handheld Activity

Fixes units (broken screens, won't scan, have been modified by users)
Coordinate and communicate with Supervisors and Managers regarding issues so it can be addressed. Escalating to the Network Administrator and/or Hardware Support Manager if necessary.
Coordinate with suppliers to support any technical issues that cannot be resolved on site.
Performs asset tracking for the organization.

Tracks hardware and software.
Security, Maintenance and other Tasks

Clean-up the physical network, including firewalls, switche and associated wiring (testing, checking prior to escalating to the Network Administrator and/or Hardware Support Manager).
Ensures the cleaning of the print heads by working with the Supervisors and Managers to provide training so scheduled maintenance occurs.
Works with Supervisors to ensure security protocols are followed (i.e. no charging phones on computers).
Monitors the wireless network connections and associated clients within the organization to ensure there is no irregular activity.
Assist with the setup and configuration of network switches and equipment for new buildings
Configuration, update, installation and troubleshooting of PC's and associated software.
Installation and troubleshooting of security software.
Runs cabling for new and existing sites as required.
Performs other duties as requested.
NRI is an equal opportunity employer and does not discriminate on the basis of race, national origin, gender, gender identity, sexual orientation, protected veteran status, disability, age, or other legally protected status.
PM21
Powered by JazzHR
Keywords: NRI, Bethlehem , Hardware Support Technician (IT Support), Other , Easton, Pennsylvania
Didn't find what you're looking for? Search again!